Lanier's Gymnastics is located in Gulfport-Biloxi Mississippi.

WE ALSO HAVE A COMPETITIVE TEAM OF OVER 100 GYMNASTS, REGIONAL, NATIONAL ASND COsLLE
We sell LEOTARDS! COME CHECK OUT OUR PRO SHOP!
**********************************************************************************************************
Sign up is open for CARTWHEELS AT CHRISTMAS!!
Get your child's registration form in early! Dates this year are Friday and Saturday, December 5 and 6 in our Gulfport location.
*****************************************************************************
Our Fall Session has started but don't let that stop you!!! We accept students year round. Call either location for information.
Biloxi 396-2980 or Gulfport 832-9442.
CLICK ON THE VIDEO BELOW TO SEE LANIER'S FEATURED ON WLOX!
WLOX.com - The News for South Mississippi
---
Congratulations to Lanier's Level 9 Haley Kim on winning first place on Balance Beam at the Level 9 Regional Championships. Following tradition, Haley got to sign the beam! Great job Haley, and congratulations on making the Eastern National Team!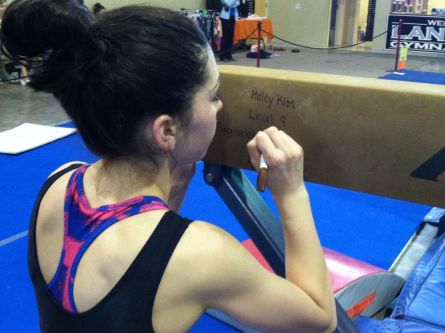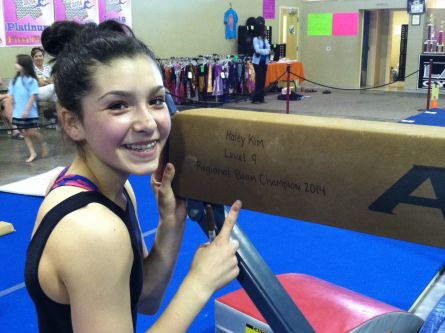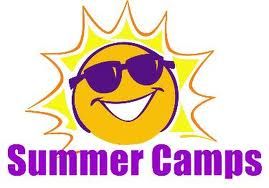 for 2015
DEVELOPMENTAL GYMNASTICS: TBA
Lanier's rocked at the 2014 Spring State Championships! Here are the results:
Level 1 - State Champions
Level 2 - 2nd place Team
Xcel Bronze - State Champions with regional qualifiers (Jada Jacobs, Alaina Moore, Annie DeDual)
Xcel Silver - 2nd place Team with Regional qualifiers (Victoria Flanders, Haley Hughes, Haley Brown)
Level 4 - State Champions
Xcel Platinum - State Champions with Regional qualifiers (Kayla Diamond, Kylie Huffman)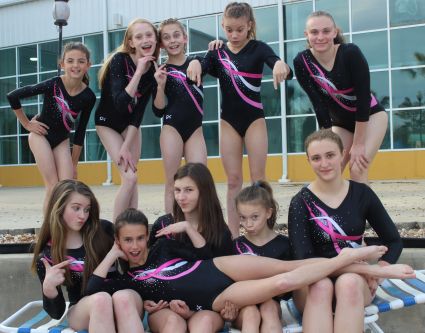 Excel Platinum Team - Top Row (Mallory Streetman, Emma Claire Shores, Aubrie Edwards, Allie Brascia, Kayla Diamond. Bottom Row (Kylie Huffman, Autumn Adams, Katelyn Tringali, Bethany Diamond). Front (Laney Sala).
Level 7 - State Champions with regional qualifiers (Maddie Williams, Sierra L'esperance, Brooklyn Holton and Sam Brascia)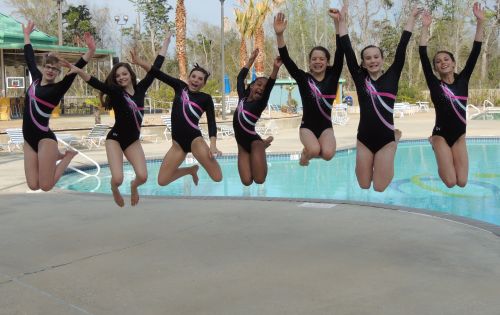 Our Level 7 Team - Beth Anna Gillett, Sierra L'esperance, Maddie Williams, Brooklyn Holton, Sam Brascia, Cassidy Williams, Roslyn Inabinette
Level 8 - 2nd place Team with regional qualifiers (Anna Brascia, Kendall Pitre)
Level 9 Regional Qualifier - Haley Kim
Level 10 Regional Qualifer- Sarah Edwards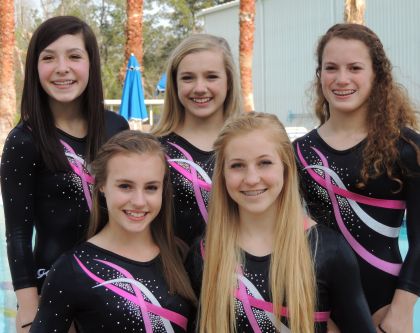 Pictured above :
Top Row - Haley Kim, Sarah Edwards, Anna Brascia. Bottom Row - Reece Bowen, Kendall Pitre
CONGRATULATIONS TO ALL LANIER'S GIRLS! EACH AND EVERY ONE OF YOU PLAY A VITAL ROLE IN THE MAKE UP OF OUR TEAM! WE LOVE ALL OF YOU!
Developmental Classes have had a great start in the new year! Lots of new students learning new skills! It's not too late to sign your child up - stop by or call one of our locations to get more information!
---
The Southern Classic was a huge success! Thank you to all of the attending teams!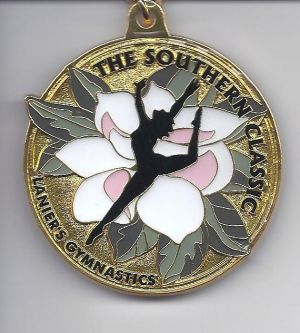 ---
---